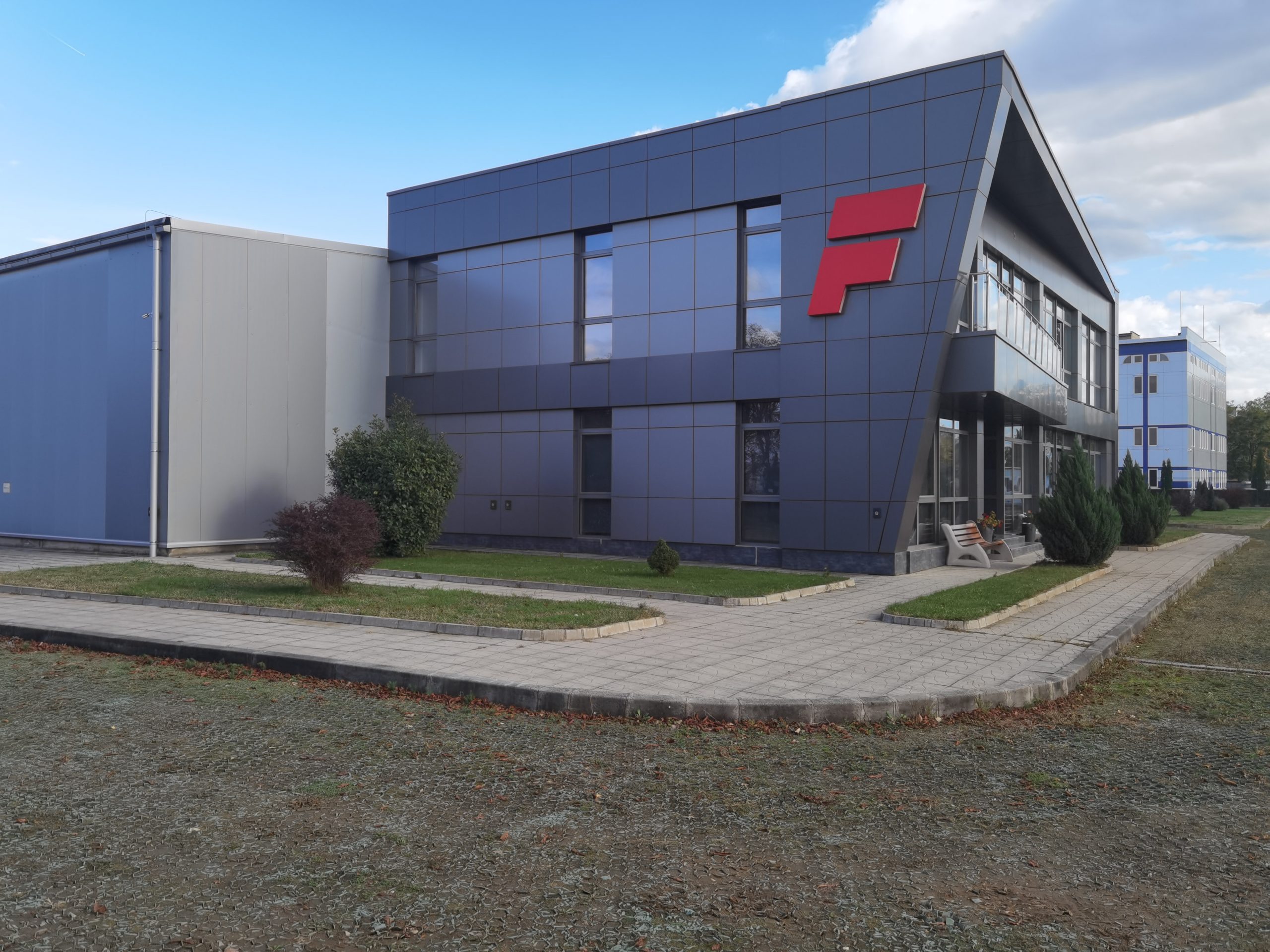 Futura Systems AD is a company with a long history, with trade and engineering in the field of piping systems as its main scope of business: for water and gas supply, industrial pipelines, sewer systems and water ecology. The company's Logistics Centre includes an office building, an indoor warehouse of over 1000 m2 and more than 4000 m2 of outdoor storage.
Our company is an authorised representative for Bulgaria of Georg Fischer Piping Systems AG – a world leader in the production of pipes and fittings of various plastic types, also offering supply of materials from other established European manufacturers: acrylonitrile butadiene styrene – ABS; polyvinyl chloride – PVC-C and PVC-U, polypropylene – PP-H and PP-R; polyvinylidene fluoride – PVDF and PVDF-HP; polyethylene-PE; polybutene – PB.
Futura Systems AD maintains a constant stock of the widest range of pipes and fittings:
– PVC, PP and PE100 pipes for water and gas supply, designed for the chemical, food, pharmaceutical and energy industries;
– electrofusion fittings from РЕ100, PVC and PP;
– fittings from РЕ100 for butt welding;
– ball valves from РЕ100, PVC and PP;
– plastic fittings for mechanical connection and water intake brackets;
– fast mechanical connections suitable for irrigation systems and industrial facilities;
– fittings from ABC и PVDF for the chemical, food, pharmaceutical industries;
– cast iron fittings for mechanical connection, repair and water intake brackets and fire hydrants;
– corrugated plastic pipes and fittings for infrastructure sewerage in external and internal size;
– smooth pipes and fittings from PVC for infrastructure and building sewerage;
– drainage channels and gratings for site sewerage…
When specific units and fittings corresponding to a specific task are ordered, delivery is made promptly.
Our list of clients includes DUNDEE PRECIOUS METALS EAD, KOZLODUY NPP EAD, G.P. GROUP JSC, AURUBIS BULGARIA AG, AMYLUM BULGARIA EAD, PIPE SYSTEM EOOD, RUVIK OOD, RAYKOV SERVICE OOD, INTERSTROY-KALETO AD
Corporate social responsibility is a philosophy of the attitude of business towards society.
We at Futura Systems AD believe that a socially responsible business is more stable and resilient over time, and therefore we carry out our activities with care for the environment, staff and society. Consequently, corporate social responsibility is considered a part of our corporate policy and an element of our business planning process.
Performing our main activities in a safe and environmentally friendly way is a top priority in our work.
Our positive vision towards the company's long-term future is aimed at expanding its range of activities, finding new significant partners and customers, reaching new market niches, expanding the organization's activity into other professional fields when market demand requires it, increasing the number of current staff and improving the quality of service.
The activity carried out by Futura Systems AD is consistent with the constant emergence of new technologies and therefore, the company does everything that it takes to meet the established standards and requirements effectively.
The company's interests are geared entirely towards meeting the needs of current and prospective customers in order to maximize the satisfaction of their requirements.